Shopping app behavior before Christmas 2020
---
Corona has extremely changed shopping and consumer behavior. Due to lock-down (-light), people relied more on online and mobile shopping to buy gifts for Christmas. To study shopping trends before Christmas in 2020, Murmuras analyzed real-time shopping app usage & mobility behavior of 863 participants living in Germany. Data was collected from July till mid of December 2020 with the consent of the participants.
Peak for shopping app usage during lock-down week
German consumers increasingly research and shop on their Smartphones during black week and the weeks before Christmas. On average, participants spend more than 40 minutes weekly on shopping apps during this time. Germany went into a strict lockdown on the 16th of December, but also the week before people relied much more on online and mobile shopping.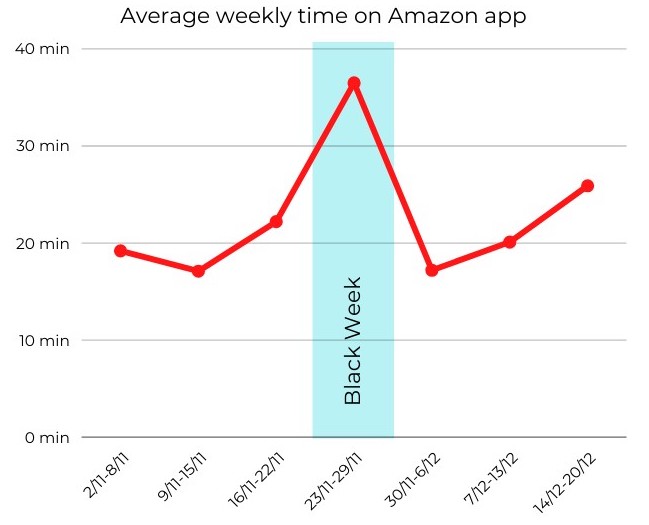 Top shopping apps in Germany
Amazon is by far the number 1 shopping app in Germany. Both, men & women, spend on average more than 50% of their shopping-app-time on amazon. It is also the number 1 shopping app by all age groups. Furthermore, amazon is the most used shopping app on-the-go, for example to make price comparisons while in the city center.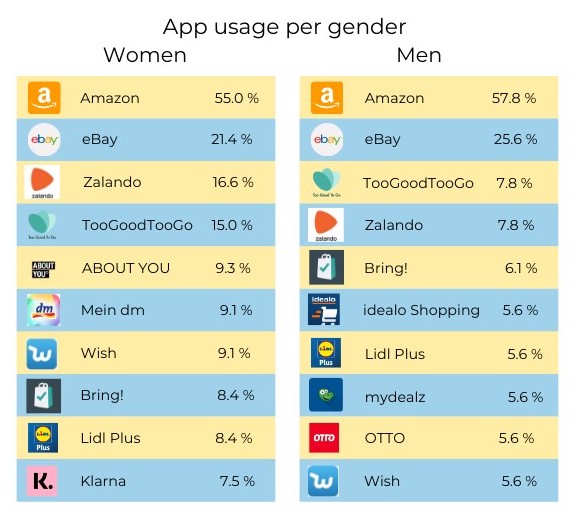 Using smartphone apps to compare prices in the city center?
Despite lock-down light: people spend more time in shopping apps while on-the-go since black week. The mobility data collected in the Murmuras-study shows when people looked at theses apps while in the city center. It could be assumed that people increasingly use shopping apps to compare prices during Christmas shopping outside. However, this remains unanswered for this study. In a future study Murmuras could also integrate context-triggered questions on the smartphone "You just looked at the amazon app, while in Media Markt. Are you comparing prices?".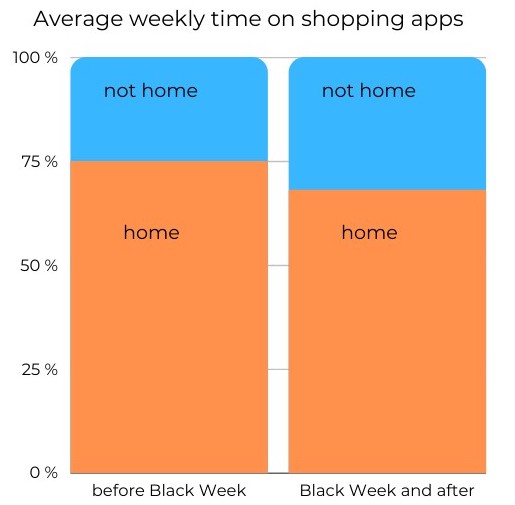 Furthermore, the Murmuras-app can look into app content if the user agrees and as long as it is GDPR compliant: Which ads do people see and on which app/website? Do they click on it ? Where and via which app do people buy products online? Which apps/websites do they use for price comparisons? If you want to know more about the Murmuras' study results or app-solution, feel free to get in touch.